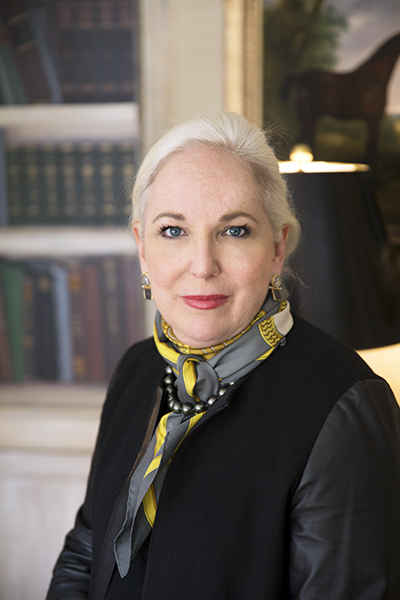 Interior designer Susan Moloney of Moloney-Smith and Associates Inc. is particularly interested in historical restorations. Her knowledge of early architecture and design is broad, evidenced by the range of major historical renovation projects she has completed.
Susan has spearheaded a wide array of projects from an early adobe compound in Santa Fe, New Mexico; to a 19th century inn in Key West, Florida. She redesigned a house on the Battery in Charleston, South Carolina and a nineteenth century fire house in Louisville's historic Butchertown neighborhood. Susan has been involved in such diverse projects as restoring old residences on horse farms in the Bluegrass region of Kentucky, redecorating an apartment overlooking Central Park in New York City and refurbishing the Governor's study in the Kentucky Governor's mansion. A recent philanthropic effort was her primary design work on Gilda's Club in Louisville, Kentucky.
Her work on the "Mansion at Simonton Court" in Key West received an award from the city for excellence and a plaque from The Historic Preservation Society. Many of her restorations have been featured in regional and national publications including Architectural Digest, Southern Accents, Today's Woman and in design books.
Susan is based in Louisville, Kentucky and Key West, Florida and is working on projects in those cities as well in several other locales.